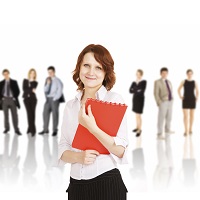 The human resources side of your company is often easier to overlook, particularly when things run smoothly. In terms of salary, tax reporting and health management, the human resources department of an organisation plays an important role.
Furthermore, the Department of Human Resources also provides legal compliance, manages documents and oversees preparation. Today, most companies tend to outsource their HR staffing process services because they believe that HR roles are too complicated to handle in-house. In reality, the outsourcing of HR services has many advantages.
The Main Advantages Of This Approach Are Mentioned Below:
Cost-Effective Services
Well-trained personnel and additional office space are required for a properly working HR department. Instead of recruiting and expanding their office space, most SMEs tend to outsource their HR staffing process. You can easily avoid overhead costs when HR services are outsourced. In addition, outsourcing costs vary and can be expanded or lowered to fit the business needs.
Simple Management Of Risks
Outsourcing HR services helps to reduce corporate risk. Almost all legislation and services are continuously being revised, and updating businesses with the new technology and market methodology can be challenging. Outsourcing companies have HR specialists who are aware of the current legislation and facilities. In addition, undertakings will continue to be guaranteed uninterrupted services when HR services are outsourced. Briefly, outsourcing HR services provide you with access to a pool of talent that knows about the new industry developments.
Performance Improvement
Most businesses outsource HR as it contributes to increased human resource productivity. Outsourcing of HR resources tends to improve the enforcement, payroll and employee management of substantial HR operations. Through outsourcing HR services, businesses certainly take more time to concentrate on profit and other key business activities.
Performance Management And Corporate Development
An organization's overall success supports the growth of employees. In contrast to a set up in which these items are dealt with internally, the overall quality and time to produce also improve. Outsourcing companies also track and support employee results. In fact, this eliminates the administrative tasks of the in-house executives.
Flexibility
One of the important reasons for outsourcing human resources services is to ensure that HR works properly. For example, you can still meet your immediate requirement by outsourcing your HR departments when your company is faced with an influx of knowledge. This also allows the business to continue to function as before. The main advantage of outsourcing human resources is certainly flexibility.
Employee Retention
All this contributes to a healthy, comfortable atmosphere for workers and to get an idea of what to expect in the days of change and business development. An HR professional has transparent performance policies and objectives for workers as well as open dialogue if they feel unhappy at work. Human resources professionals are people management experts, create a successful and profitable environment and contribute to mitigating complexity in a company new to the market.
Final Words
The above considerations are some of the many advantages of outsourcing human resources. It can prove to be highly beneficial to externalize human resources services if you are a small or medium-sized enterprise looking to save extra funds and add new functions to the business.