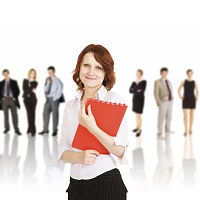 Running an organization can be difficult if you do not know how and what should be done. You need to have the manpower that can properly do the work. Human resource is an important part of any organization and needs to be managed properly. You will see managing employees and other processes need to be done systematically. You cannot compromise on this as it will be impacting your business. However, you need to have a dedicated team that can do the needful. But one thing that comes with building a team is the cost and the time that needs to be invested in the entire process.
To manage things, you can also outsource the process to a firm that has a professional and knowledgeable human resource consultant so that your purpose is served and you can save on a lot of expenses. With an HR consultant, you can easily make sure that everything is done in the best possible manner.
What are the roles of a human resource consultant?
Human resource consultant works in various ways to ensure that a firm works smoothly. The roles and responsibilities of an HR consultant are as follows:
• They work towards initiating and leading various human resource projects and programs that can benefit the employees
• They are responsible for conducting researches via different means, methods to identify the problems associated with the employees and find a suitable solution.
• They also help in providing advice to HR members along with recommendations for issues that occur daily to ensure the smooth functioning of the organization.
• They are responsible for creating strategic plans that are meant to address matters related to human resources.
• It is also the responsibility of them to assist in recruiting staff and training them as well.
• Culture management is also done by them by devising different techniques and plans.
• Developing new policies for the benefit of the human resource.
• Implementing new technologies that are important for HR administration.
• Look after and establish a control and compliance system relevant to the business.
• Reviewing the processes and performance and modify accordingly.
With the above roles and responsibilities, you can easily understand how important an HR consultant is.
You can find reputed agencies offering human resource consultant services that can help your business to function well by keeping checks on the human resource and make sure that a set of a protocol is followed. All you need to do is look at the way they work and proceed accordingly. You can get your queries and concerns answered that will help you to make a decision accordingly. You should also check for the clients they serve to have a better understanding of their work. A reputed human resource consultant will ensure you quality services. With HR consulting services, you can rest assured that your business will work just fine as the issues related to the human resource will be handled most efficiently. It will help to maintain a healthy employee and employer relation that will benefit the business as a whole.