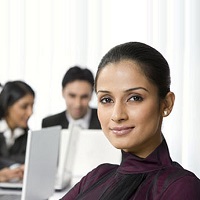 Employers have been jumping on board with temporary staffing in recent years and for good reasons. You are probably thinking about doing the same. But before you bite the bullet, you likely want to know what you are going to gain by using temp workers at your company. The benefits of using temporary staffing are varied. The most significant of them are listed below:
Ideal Staffing Levels
Being short staffed is never good for business. When your employees call in sick, go on leave or quit without giving notice and you are stuck with a smaller workforce than you require, your productivity, efficiency, customer service and bottom line can all suffer. But being overstaffed in an attempt to avoid these consequences is not a good idea either. You will just end up paying more in payroll costs than you need to pay to get the work done.
One of the greatest benefits of temporary staffing is that you get to maintain ideal staffing levels at all times. You will never be short staffed as you can hire temp workers to fill in whenever you need. And you will never be overstaffed because you won't have to hire and pay additional permanent employees when you do not need them full time. When you have reorganization or budget cuts, you can send back those temporary workers to the staffing agency, without having to lay off anyone or pay severance. This can keep your payroll costs down while keeping high productivity.
Happy Employees
We all know that when employees are happy they do their work with more enthusiasm. If you make your employees overwork, their morale will dip, customer service will suffer, employees will be less loyal and less engaged and you will probably face a higher turnover. Temporary workers can take the pressure and stress off the shoulders of your current workers. Instead of over working and over burdening your employees, you can give them the helping hands they need. When your employees are happier, your entire organisation benefits. This is sometimes worth a lot.
Cost-Saving
One of the most amazing benefits of using temporary staffing services is that it is cost saving. This comes in every way. Your fixed payroll costs will surely be reduced. You won't have to provide the benefits like workers comp, vacation days, retirement security, or health insurance to temp workers. You also won't have to dish out as much cash on overtime pay if you use temp workers when you are short on staff. You will also reduce your training costs. Your temp workers will be experienced and skilled. And your temporary staffing agency will handle any additional and on-boarding training that might be needed.
Time Savings
You can complete all your projects on time when you hire temporary staff for your company. This is one of the best ways to save time and money as well.
These are some of the benefits of temporary staffing services. Choose the get one and enjoy the benefits. Many service providers offer you the best employees at an affordable rate.